Canelé • The Little Ox
"I've been munching on canelés, and checking out The Little Ox cafe in Brighton."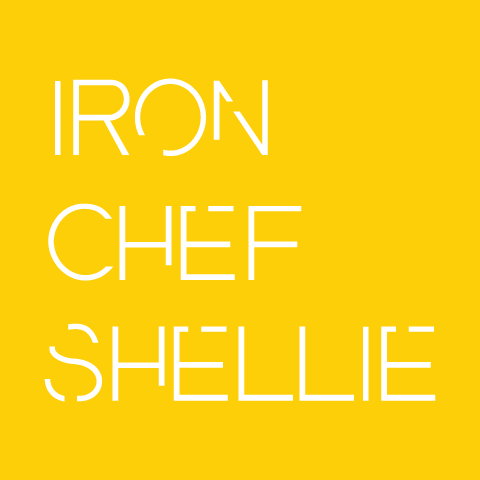 Canelé • The Little Ox
Canelé
Have you had a canelé before?
Do you know what a canelé is?
Move over macaron, this small French pastry is soft with a tender custard centre and a dark, thick caramelised crust. The custardy batter is baked in a mold, giving the canelé a caramelised crust and a custard-like inside. They are eaten for breakfast, snacks or desserts traditionally, and I've never had a problem with having cake for breakfast.
I have a recipe to try at home, but I feel l need to find the special mold first before I can make them.
I bought this one from Larder in Malvern, but there is a canelé man that is usually at the Sunday craft markets, you can also get them from French Fantasies in South Yarra and a few restaurants around Melbourne…. or Paris if you so choose to 😉
♠ ♠ ♠
The Little Ox
452 New St
Brighton VIC 3186
Phone: 03 9596 9577
Remember the Summer that has just gone…. it seems so long ago now that we are freakin freezing in Winter. Remember those endless days where it was SO unbearably hot, everyone was whinging how hot it was and there was no relief in sight?
… I do.. I don't have air-con in my house, only a portable one that kept us somewhat sane. My bff Alana had just moved into her new house and hadn't had a chance to install her aircon, so we were both hanging out for a cool change and dip in beach to cool down.
We drove to Brighton with hopes to just dive in and feel a cool, but when we got to Brighton, it was already at least 10 degrees cooler and looked like it could even rain! We decided to find somewhere to eat before we relaxed on the beach, and a quick urbanspoon led us here.
I had the corn fritters of course… and they were sensational. Served with extremely tasty grilled leg ham, mouth watering tomato relish, avo mash and an optional poached egg…. proving you can't go wrong with corn fritters!
Alana had smashed avo with smoked salmon, which was perfect in the middle of a heat wave.
It's a cute little spot, with a great range of cakes on offer as well. I'll definitely be back.
---
Like Like can lead to Love...
---
Also Recommended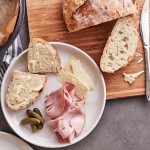 Adrian Richardson's No Knead Sourdough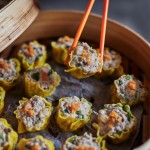 Siu Mai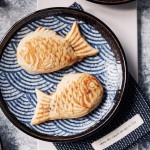 Taiyaki
Street Eats Bangkok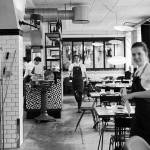 Copenhagen Dining: Bæst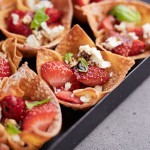 Strawberry Caprese Salad Canapes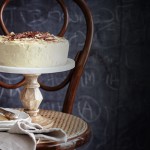 Cannoli Cake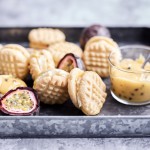 Passionfruit Yo-Yos
Wintervention with Accor Hotels