Foodie Fridays • High Tea at the Movies • Souper Burger
"What's been going on: • Foodie Fridays • High Tea at the Movies • Souper Burger"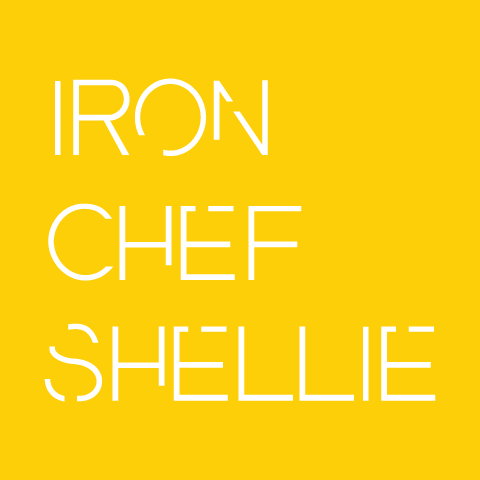 Foodie Fridays • High Tea at the Movies • Souper Burger
Welcome to my new segment; Tales from the belly of Iron Chef Shellie. I'll be doing this sporadically, rounding up a few things I've been eating and doing. I am most proud of the name to be honest! I racked my brains for weeks trying to think of something, then it came to me after a drive home from Souper Burger!
I finally snapped a photo of my favourite tram going around at the moment, a Hello Kitty one!
♥ ♥ ♥
Foodie Fridays
So a few weeks ago my co-worker Shaye and I didn't know what to have for lunch. I was craving real cafe food like corn fritters and bacon, but didn't know where I could get that in my 30 minute lunch break. So I decided, I'd make it on the humble sandwich press at work. At my first job, a guy used to cook steak and eggs on a sandwich press, so I thought I could manage this challenge. I came to work on the Friday with my corn fritter mixture in a bowl, bacon, tomato relish and some plates from home, enough to cook up lunch for the two of us. Come lunch time, I fired up the sandwich press and got cooking. Since I was cooking with a raw batter, it took some time, but I eventually got there, and the bacon crisped up nicely too. Next time I make this I think I'll make the fritters at home to save on time, and crisp them up on the sandwich press.
We were both impressed at my cooking ability at work, we wondered what else could be done with a humble microwave and sandwich press.
The following Friday Shaye did a steamed fish with vegies in the microwav. I was super mega sick and couldn't get enough of healthy vegies and delicious fish. Since then we have had banh mi, pad thai and sausage rolls, all mostly created at work using these two modern day appliances. Shaye's pad thai she did in the microwave was probably my favourite, although she did fry off the chicken at home. We now take it in turns as to who cooks, and who brings dessert. It's a good way to end the week

♠ ♠ ♠
High Tea at the Movies
Cinema Nova on Lygon street has started a new in-cinema experience 'High Tea at the Movies'.
My friend Alana and I went down to check it out, on a cold, rainy wintery afternoon. We indulged in some lovely sandwiches, and sweet tarts, as watched the French comedy 'Le Chef'. Both of us are self confessed nanas at heart, so we really enjoyed sitting back in the extra comfy seats, with a pot of tea on hand. A glass of Pimms was also on offer, but after waking up way to early for breakfast that day, all I could think about was a cup of tea.
For more information and session times; head over to: www.cinemanova.com.au/deluxe.html
♣ ♣ ♣
Souper Burger
My lovely friend Katie and her boy Andy bought their very own apartment in St Kilda, *yay!* Hamsley and I went to visit them to see how awesome their place was fully furnished, since we had seen it mid-makeover. Of course it was amazing as Katie is quite the crafty little thing. But naturally we got hungry and wondered down to the heart of St Kilda for food. We really wanted to go to Radio Mexico, and the smell coming from the kitchen there was just the kind of food I was craving… but after paying a small fortune for parking as you do in St Kilda, being told the wait for a table of four was 1.5 hours, we decided to take our bellies elsewhere.
Katie and Andy had been to a burger joint up the other end of the road so we headed for there, Souper Burger. It's name is spelt the way it is because they serve soup and burgers. It's a little hole in the wall store, with a few seats which suited us just fine. Service was a bit weird as it seems to be a one man show for now, but non the less, the one man running it was lovely. All the burgers on the menu are apparently named after people that helped set up the shop.
Hamish decided to get the biggest burger on the menu 'Pol'. It was like two patties,two sliced of cheese beetroot, egg, bacon, … but he loved it, and suprised us all by finishing it!
I ordered a 'Tim' which was like your basic burger… but I got gherkins, jalapenos and Sriracha hot sauce added to it. He wasn't sparing with the hot sauce either which I was pleased with. For me, it was the perfect burger there… I think I was trying to recreate the Denise burger from Huxtaburger. I can't seem to get enough chilli these days, and I've been trying to add Sriaracha to most things, even sausage rolls which works well! The guy was suprised I didn't find it hot enough! The funniest moment was when he asked us if we would be there for a while, and he ducked down to the supermarket to refill the softdrinks in the fridge.
We will be back for more burgers here, that's for sure. Perhaps even soup or a steak sanga!
Iron Chef Shellie dined as a paying customer at Souper Burger, but as a guest at Cinema Nova.
---
Like Like can lead to Love...
---
Also Recommended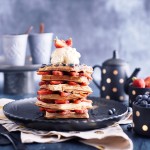 Chai Waffles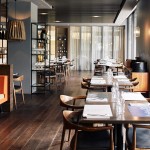 GG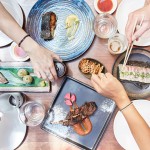 Toko Melbourne
Grey Goose – Taste By Appointment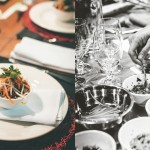 The Social Kitchen Cooking School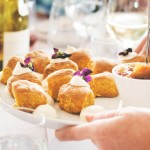 Good Food Month – Yotam Ottolenghi Brunch