Elvis Granola
"I was looking for some healthy food inspiration on the fabulous Heidi's blog, when I stumbled upon a picture of Elvis granola. The name caught my interest, and I followed her link over to Jenna's blog; Eat, Live, Run for the backstory and recipe. With a small amount of peanut butter, mixed with chocolately nuggets..."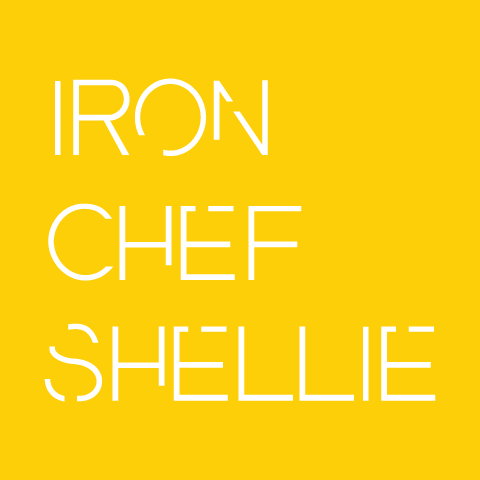 Elvis Granola
I was looking for some healthy food inspiration on the fabulous Heidi's blog, when I stumbled upon a picture of Elvis granola. The name caught my interest, and I followed her link over to Jenna's blog; Eat, Live, Run for the backstory and recipe.
With a small amount of peanut butter, mixed with chocolately nuggets and oats, this is one filling bowl of deliciousness. Once you make it, you will have serious problems stopping eating it. I found myself just having a spoonful when I wanted something sweet, or needed something to munch on.
For breakfast I didn't even have a full bowl, maybe just a quarter of a bowl, and it kept me full all morning, and that was with doing some light exercise and shopping.
It was my first attempt at granola, but won't be the last, many more flavours to try!
You can find the recipe for this amazing Elvis Granola at: www.eatliverun.com/elvis-granola/
---
Like Like can lead to Love...
---
Also Recommended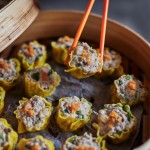 Siu Mai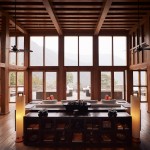 COMO Uma Punakha, Bhutan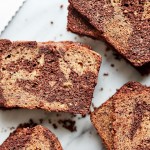 Banana and Chocolate Bread
Have You Met Maria?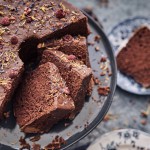 Chocolate Chiffon Cake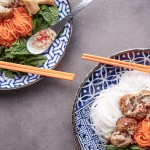 Ginger Pork Meatball Rice Vermicelli Bowls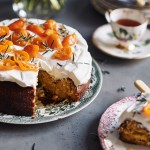 Kumquat and Rosemary Cake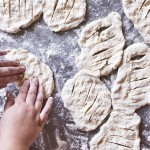 Easy Flatbreads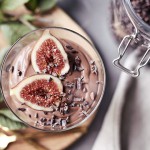 Chocolate Tofu Mousse