An Instagramy Roundup of Sydney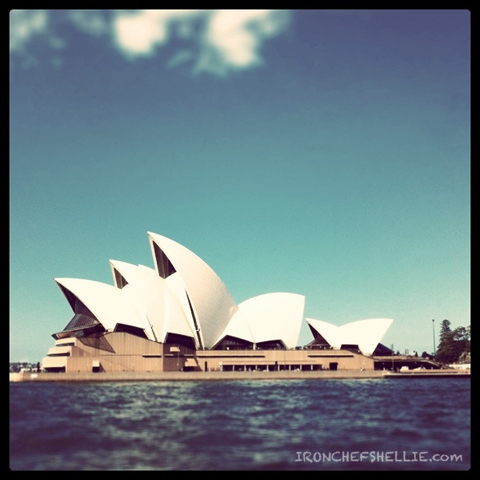 If you haven't been following me on twitter or instagram, you might not have known I went to Sydney with Hamsley for a long, delicious weekend.
I'll be writing up everything in due course, but I thought I'd just do a quick recap from some of my favourite instagram photos, and relive the deliciousness.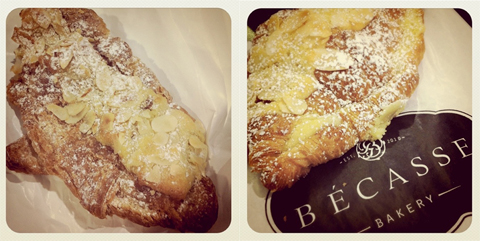 It started with an almond croissant… from Melbourne airport. After getting up at the dark hour of 5am…. I needed something to keep me going till we got to Sydney… it didn't help that our flight was delayed. What's worse, this over priced almond croissant tasted like chlorine. After 3 bites, I couldn't bring myself to eat anymore and threw it out. Really not a good start to my foodie weekend. I rectified this a few days later with a non-chlorinated croissant from Bécasse. I wish I also tried one from Zumbo… alas, there will be a next time!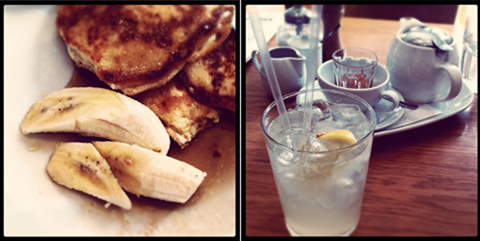 Once landed and checked into our accommodation (which thankfully had our room ready that early in the morning!) we trekked to Bills in Darlinghurst. I've been wanting to go to Bills since I first started this blog. I had the ricotta hotcakes of course, and enjoyed a bit of luxury with the banana it came with. I've only had banana once since the cyclone, and it was in the Heston baked alaska.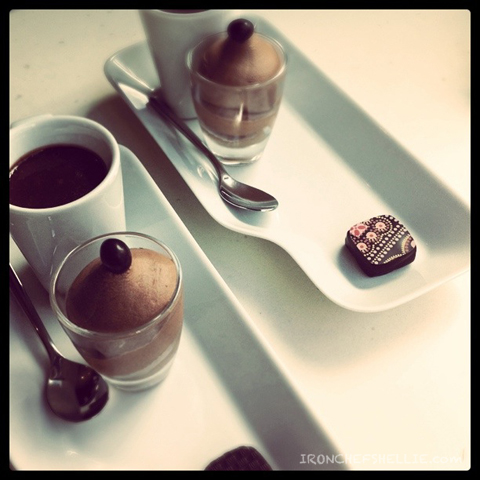 We stopped by Boon for the chocolate experience…. amazing hot chocolate, mousse and chocolates.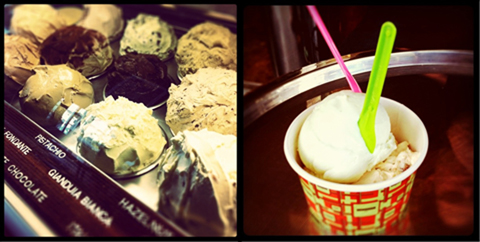 Not too far up the road we had to stop at Gelato Messina…. which was pure awesome! We shared a Coconut Pandan and 'Elvis the Fat Years' cup, and couldn't stop raving about how good it was the whole time we were eating it!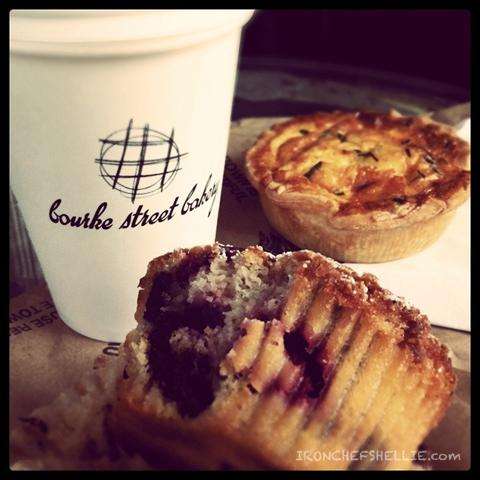 Absolute heaven at the Bourke Street Bakery.… we even wanted to go back the next day, but since I have the cookbook, I'll have to cook from it more often instead!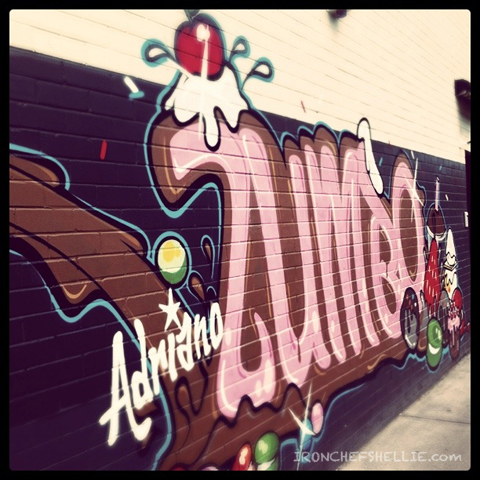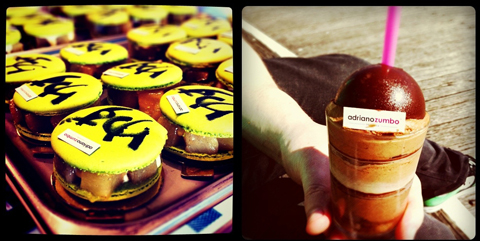 No trip to Sydney would be complete without a trip to Zumbo... it was my first time… so we didn't just do one, we did all three Zumbo locations… one after the other. Yes, we caught a ferry to Manly, ate, then got back on the ferry. And yes, it was absolutely worth it!!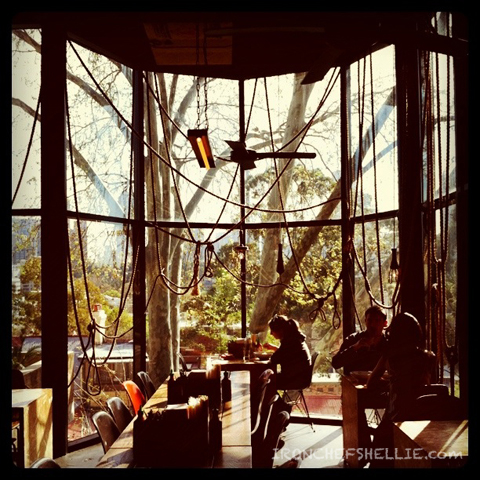 The place I had no expectations of was Ms G's. I entered, blown away by the atmosphere, and then by the food. I wanted to take it all back to Melbourne with me.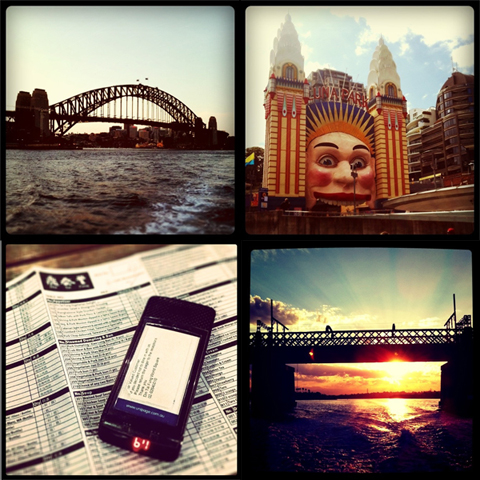 We managed to do pretty much everything on the list except Mamak, and the only chance we had, they had a queue half way down the street! I did love the dumplings at Din Tai Fung, and wouldn't hesitate queuing there every day

Never mind, there will always be next time! Stay tuned for lots of Sydney related posts, and dinner with some food bloggers that involved some schnapps and mango beer!
Comments
13 Responses to "An Instagramy Roundup of Sydney"
Trackbacks
Check out what others are saying...