Campbell's Real Stock – For the Love of Sunday's…
"This post is sponsored by Nuffnang. Saturdays are usually spent catching up on things you didn't have time to do during the week, shopping, and running around. But come Sunday, I generally like to enjoy a sleep in, then sloth around for the rest of the day, when I can, or get creative in the..."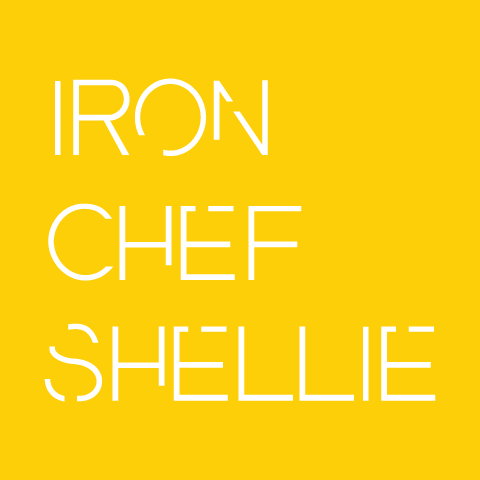 Campbell's Real Stock – For the Love of Sunday's…
This post is sponsored by Nuffnang.
Saturdays are usually spent catching up on things you didn't have time to do during the week, shopping, and running around. But come Sunday, I generally like to enjoy a sleep in, then sloth around for the rest of the day, when I can, or get creative in the kitchen. Sundays are about taking time out, relaxing, indulging and should never be rushed.
Sundays can be the day you make soup or meals for the week ahead. Letting them cook slowly, just like Campbell's Real Stock. They use real natural ingredients and let them simmer away gently for hours. I was alarmed to look on the back of different stock packaging in the supermarket to find what other had in them, but Campbell's was what you'd expect all stocks to have.
So to test some of the new stock pastes from the Campbell's range I put on a bit of a feast. Everything we ate contained something Campbell's in it, with most recipes from the Campbell's website.
Garlic Bread & Nigella's 'Slime Soup'
The garlic bread was perfect, I'd never thought of roasting a head of garlic and combining it with butter, stock paste and parsley before. I'll be making this again and again. Slime Soup was delicious, and would make for a simple midweek dinner with a ham and cheese toastie.
Roasted Garlic Bread
1 head fresh garlic
200g butter, softened
1 sachet (2 tsp) Campbell's Real Stock Paste – Vegetable
2 tsp of chopped parsley
1 baguette bread stick
Roast the whole knob of garlic in the oven for 20 mins at 180⁰C. Remove and allow to cool. Cut the base off the bottom of the garlic and squash out the roasted garlic into a small bowl – It will be mushy like a puree.
Combine softened butter & Campbell's Real Stock vegetable paste with roasted garlic puree & add chopped parsley
Slice the bread stick ¾ of the way through & butter between each slice. Place on a tray & bake for 8 minutes at 160⁰C.
——————-
Slime Soup
Adapted from Nigella Lawson's recipe
4 cups frozen peas
1 scallion
750ml Campbell's liquid chicken or vegetable stock
1 ball mozzarella
Cook the frozen peas and scallion in liquid stock until tender and cooked through. Remove and discard the scallion once the peas are soft enough to be blitzed into soup.
Chop up the mozzarella roughly and put it into the blender – or a processor, but soup is always more velvety when processed in a blender – with the peas and their liquid. I do this in about three batches, pouring the vilely green and – it's true – slightly slimy soup back into the pan and heating gently to meld cheese and peas better together. Otherwise just set aside and reheat later.
Roasted Chicken with Herb Butter, Beetroot & Eschalots
My first roast chicken!! … it was a little dry as I forgot about it as I was busy taking photos of everything. STILL turned out very well though!
Recipe from the Campbell's website
1 x 1.6kg free range chicken
5 medium beetroots, washed and halved
8 eschalots, halved
1 sachet (2 tsp) Campbell's Real Stock Paste – Chicken
Flavoured butter
40g butter, softened
1 sachet (2 tsp) Campbell's Real Stock Paste – Chicken
1 tbs parsley, finely chopped
1 tsp lemon rind
If time permits, 2 hours before roasting your chicken, place flavoured butter ingredients in a small bowl, combine well. Then gently run your fingers between the chicken flesh and the chicken skin, making a pocket to put your butter in. Rub butter well into the chicken, being careful not the tear the skin. Refrigerate.
Meanwhile combine beetroots and Campbell's Real Stock Paste – Chicken in a bowl, rub the beetroots with paste and freshly ground pepper.
Preheat oven to 180c. Line a roasting dish with baking paper.
Place the chicken and beetroots in the roasting dish and place in the oven and cook for ½ an hour. Then add your eschalots to the baking dish with the chicken and beetroots and roast for a further 45 – 50 minutes or until chicken juices run clear and your beetroots are tender.
Warm Potato Salad
So simple to make, and delicious with the tang of the balsamic vinegar and the leaves of basil. A great take on the traditional potato salad.
Recipe from the Campbell's website
800g baby chat potatoes
1 large Spanish onion, cut into wedges
30ml + 75ml olive oil
150ml balsamic vinegar
4 tsp brown sugar
1 sachet (2 tsp) Campbell's Real Stock Paste – Vegetable
Half a cup shallots, chopped 5 basil leaves, sliced
Bring a large pot of water to the boil, add potatoes & then reduce to a simmer until the potatoes are cooked through. Drain & cut in half
Combine the Spanish onion in 30ml olive oil & roast in the oven at 200°C for 15 minutes
Combine balsamic vinegar & brown sugar in a large bowl & whisk till sugar dissolves. Add vegetable paste & remaining olive oil to form the dressing
Combine potatoes, spanish onion, shallots, onion & dressing & serve
Corn on the Cob with Maple Butter
Let me tell you, you have not lived until you've had corn on the cob with maple butter. It's sweet, it's delicious, it's everything you could ever need. And why cook it in water when you can cook it in stock to get more flavour? Genius.
Recipe from the Campbell's website
4 pieces whole corn on the cob, cut in half
2 litres Campbell's Real Stock – Chicken
100g butter, softened
40g maple syrup
1 bunch chives, chopped
Cook corn in simmering chicken stock for 15 minutes
Remove corn from stock, brush with a little melted butter & BBQ for 3 minutes, until smoky, but not burned
Combine the softened butter with maple syrup & add the chives
Remove corn from the BBQ & generously brush over with the maple butter.
So far I'm really liking the new stock pastes, will see what other delicious creations I can come up with soon!
Campbell's are giving away 10,000 recipes folders!
For more information, and to enter your details, go to:
---
Like Like can lead to Love...
---
Also Recommended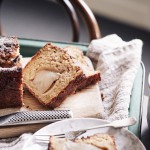 Grounded Pleasures Chai Poached Pear Loaf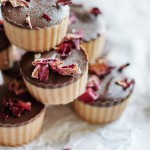 Chocolate Peanut Butter Cups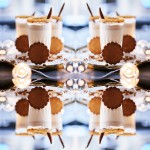 Gingerbread Milkshakes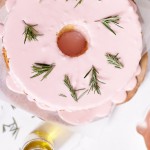 Chiffon Cake with Olive Oils from Spain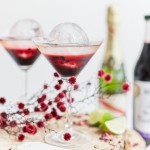 Love Potion Cocktail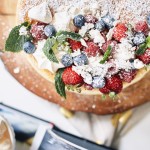 Cotton Soft Japanese Cheesecake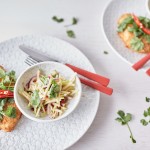 Sealord Frozen Fish with Apple Salad
Nature's Way: Raw Brownie & Spirulina Coconut Slice
Grey Goose – Taste By Appointment