{Masterchef Magazine Recipe} Spaghetti & Meatballs
"Cherrie recently dubbed me the meatball queen, to which I am honored to hold such a title 😛 I have made meatballs for every Cooking The Books we have done (wontons count as meatballs, they are meatballs wrapped in wonton skin!). I haven't really made that many meatball recipes at home this year though, and..."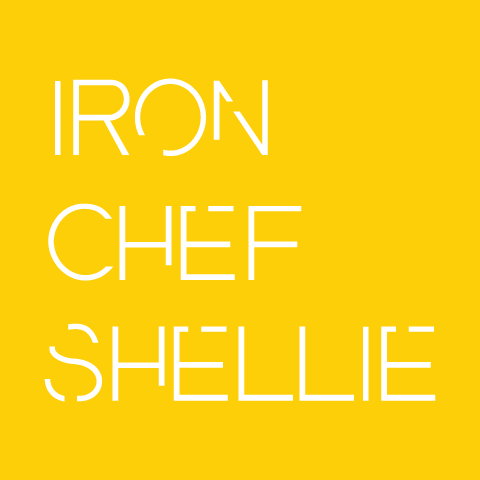 {Masterchef Magazine Recipe} Spaghetti & Meatballs
Cherrie recently dubbed me the meatball queen, to which I am honored to hold such a title 😛 I have made meatballs for every Cooking The Books we have done (wontons count as meatballs, they are meatballs wrapped in wonton skin!). I haven't really made that many meatball recipes at home this year though, and the one in the latest Masterchef magazine (issue 12) looked too good not to try.
The inclusion of lemon zest, with the combination of a lovely tomato based sauce instantly reminded me of ossobuco.
I did take about an hour to prep and cook, and they weren't my most favorite of meatballs. I prefer a nice rich sauce and less zesty meatballs. But alas, it's all part of the quest to find the perfect meatball recipe. Looking forward to leftovers tomorrow

Spaghetti & Meatballs
1kg cherry tomatoes, halved
180g (2/3 cup) tomato paste
2 tablespoons olive oil
1 onion, finely chopped
1 clove garlic, crushed
400g spaghetti
40g (1/2 cup) grated parmesan cheese, plus extra, shaved to serve
1 cup basil leaves, finely chopped
Rocket salad, to serve
Meatballs
1 red onion, finely chopped
2 cloves garlic, crushed
120g (1/2 cup) fresh ricotta
2 tablespoons each finely chopped basil, mint and flat-leaf parsley
2 lemons, zested
1 egg, lightly beaten
50g (1/3 cup) pine nuts, roasted, roughly chopped
500g minced beef
60ml (1/4 cup) olive oil
1. To make sauce, process 750g tomatoes and tomato paste in a food processor until smooth. Heat oil in a pan over high heat. Cook onion and garlic, stirring, for 5 minutes or until soft. Add 160ml (2/3 cup) water, processed tomatoes and remaining 250g tomatoes, and bring to the boil. Reduce heat to low and cook for 5 minutes or until thickened. Season with salt and pepper. Keep warm.
2. To make meatballs, combine all ingredients except oil in a bowl. Season. Using damp hands, roll tablespoons of mixture into balls. Chill for 15 minutes.
3. Heat 1 tablespoon oil in a pan over medium heat. Cook one-third of the meatballs, turning, for 5 minutes or until cooked through. Add to sauce. Repeat twice with remaining oil and meatballs.
4. Cook pasta in a pan of boiling salted water until al dente. Drain. Toss with parmesan and basil to combine.
5. Top spaghetti and meatballs with extra parmesan. Serve with rocket salad.
Serves 4.
---
Like Like can lead to Love...
---
Also Recommended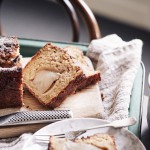 Grounded Pleasures Chai Poached Pear Loaf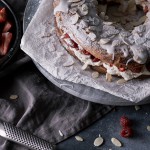 Strawberry and Raspberry Paris Brest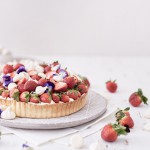 Summery Strawberry Tart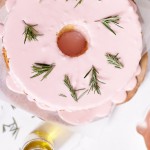 Chiffon Cake with Olive Oils from Spain