{Photography} Tips & Setting Up For Winter
"Disclaimer: I'm no expert on photography, nor do I profess to be one. Never would I have thought people would ask ME for photography advice. So I've compiled this post, with some tips and tricks that I've picked up along the way. It was mainly going to be able me setting up a lightbox for..."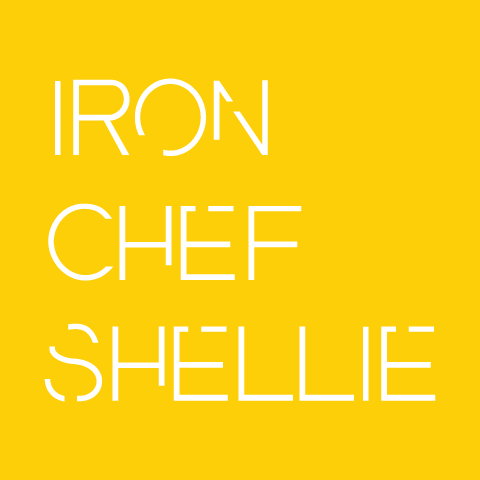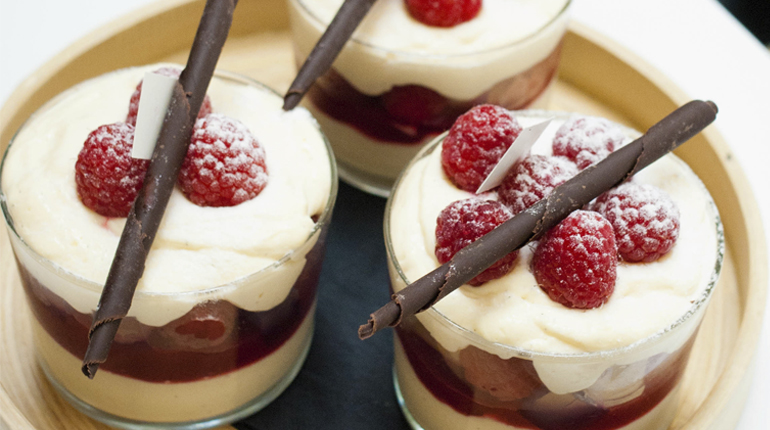 {Photography} Tips & Setting Up For Winter
Disclaimer: I'm no expert on photography, nor do I profess to be one. Never would I have thought people would ask ME for photography advice. So I've compiled this post, with some tips and tricks that I've picked up along the way. It was mainly going to be able me setting up a lightbox for winter photography, but my fingers couldn't stop typing! Hope you enjoy.
So I started blogging about 3 years ago now, and those of you have been with me from the start have seen my photography (especially as of late).
I found I really learnt a lot about photographing, styling and editing in the last few months. It didn't just happen overnight. Sure I did upgrade from a point and shoot to a DSLR, but I still have taken some good shots with my point and shoot camera since learning some simple rules. It's all about doing the best with what tools you have. Learn your camera. I know a few people with the best camera on the market, but they couldn't take a good photo to save themselves. I did some reading, looked at lots of photos, and learnt a bit more about my camera. I'm never going to stop learning – which excites me. It means I can only get better!
But now, with the end of daylight savings, I fear my photos will return to the horribleness that comes with photographing food under artificial light.
I tend to take most of my photos at dinner time, which is great when it's summer; but come winter time, it's trying to make food look good in artificial light. I didn't want to be limited to just photographing on weekends during the day, so I had to do something!!
So after discussing my frustration about the end of daylight savings with a few other bloggers (Ellie, Thanh, and April), we were all eager to learn how to avoid the winter photography trap.
I went to Ikea to suss out some lighting options and walked away with one Tertial lamp, but when I got home, and did more research I found I would at least need one more. So luckily Thanh was heading into Ikea with a similar plan of action, so I got him to pick another one up for me! (Thanks Thanh

) I would suggest 20-24W COOL DAYLIGHT bulbs. Try to avoid using the 'warm' bulbs. But you may need to experiment and see what works best for you.
After some googling around, and suggestions from Ellie about a lightbox which I've been told one of my favourite food bloggers use, it was time to make one. I could have easily bought one from eBay, but I thought I'd give it a go first. I was ready to hack up my Airfryer box, until a random mid week trip to Costco found me the perfect box, precut. I came home, added white matte paper to the back for the backdrop and one layer of white tissue on the 3 cut out areas (right, left and top). If you light is to strong, just add more layers of tissue paper, or get a lower wattage light globe.
So the purpose of the lightbox is to provide a simulation for natural light. The tissue paper helps to diffuse the lamps; without something to diffuse the light, the lighting would be too harsh. Multiple lights help with preventing shadowing. You can also put a light at the top of the box so you have 3 lights in total, but it's all about finding what works best for you in the space you have.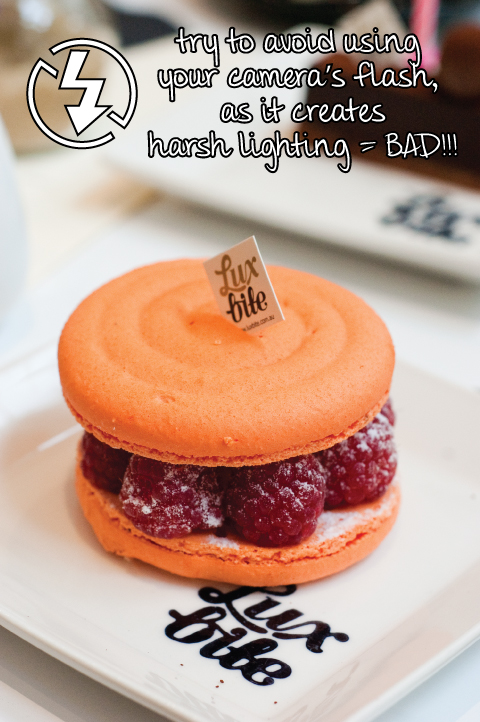 Oh and you should ALL know by now, NEVER, EVER, EVER use the flash on your camera for food photography. You will get shocking results like this, and this.
I know you ask, "But I'm in a restaurant and it is le dark, I have to use my flash!!" NO MY FRIEND!! Don't do it….unless you have no choice, but you might start looking like a strobe light in the restaurant if there are many dishes to snap. I recently learnt how to overcome this problem with the Flashlight app for my iPhone when dining at the Werribee Manion 19th Century Decadance Dinner. I could have used my camera flash but my photos would have been gawd awful. Whilst the Flashlight app doesn't provide perfect lighting (although I'm not thinking as I type… hmmm what about 3 iPhones in a similar lightbox set up, but that's taking it to the extreme!), it's far better than making your food look like a deer in the headlights.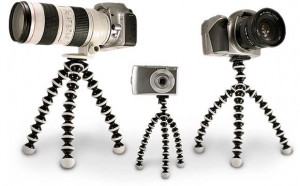 (source)
Don't be afraid to use a tripod.I bought a cheap full length one from eBay. I also own a small and large Gorilla Pod tripod for my small point and shoot and DSLR. The Gorilla Pods are great as they are flexible and can grip onto pretty much anything. Great and lightweight for travelling.
Instagram is probably my favourite app on the iPhone and I'm always instagram-ing my day. If you don't have an iPhone, I also upload most of my instagrams to my flickr page. (It's pretty obvious which is my favourite filter when it comes to food photos!).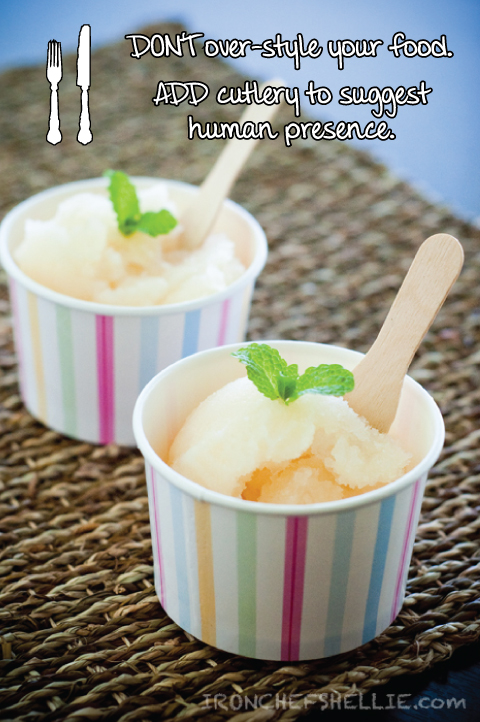 Some other top tips I've picked up by reading various blogs are:
The rule of thirds – to help create interesting photos, rather than placing your key compositional element smack bang in the middle, put it off to the side. This will help draw the eye and make your photos more visually appealing. Some cameras even lay over the grid when looking through the view finder.
Custom white balance will not only cut down your post processing time, but will make such a difference to your photos. How many times have you taken a photo and it's turned out way too yellow, or green? Check your camera's settings for white balance to help correct this problem. For more information about white balance: http://www.digital-photography-school.com/introduction-to-white-balance
Try to shoot near a window where natural light is available. When shooting indoors it's good to useful to use a tripod to help avoid the fuzzies. As you've already seen, when natural light is not available; craft yourself a lightbox.
Always shoot square plates on an angle. You will never get the plate properly aligned in the photo. I always used to shot them head on until I read Billy said they were EVIL!!
As food can look quite flat, use portrait orientation rather than landscape.
When shooting food, don't over style. Too many props can be distracting. I once read, adding cutlery to suggest human presence can make all the difference. It wasn't until I actually tried it I realised how much more I liked my photos. That's why you'll generally see some cutlery now in my photos, or if it's finger food – perhaps a napkin.
Plate up less than you would actually eat – no one wants to see a big mountain of food.
Always make sure your plates are clean!
A couple of dollars at Lincraft / Spotlight buying a meter of black and a meter of white material are essential to providing a nice clean background for you to style on.
A couple of dollars at the op shop also can't go astray – you can find a range of plates and props that you can style your food with.
For tips on styling 'ugly food' this link came in handy when trying to make pork hock look good at the David Thompson Cooking the Books.
RAW vs JPEG – I shoot in RAW and edit in Adobe LightRoom. Editing RAW images is a lot more flexible than editing a JPEG. RAW files are bigger, but I have a big memory card. Most cameras these days come with their own editing software, or you can easily find some free ones out there to download.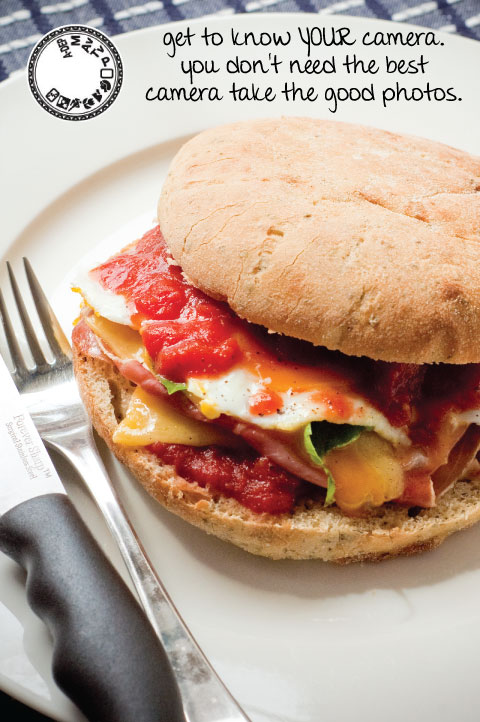 So I hope that's been helpful. Now you know my tricks! They weren't really that complicated really where they? If you liked this post, let me know and should I pick up more tricks I'll be sure to share them with you all. AND if you have any other tricks I didn't mention, please let me know!
And a special thank you to Ellie to brought those Zumbo macarons at the start of the post from Sydney to Melbourne. They were delicious, even that satay one!
Some of the many great sites that inspire me and have taught me a lot include:
---
Like Like can lead to Love...
---
Also Recommended