Jimmy's Butter Chicken
"So I've dug out some pictures from months ago as I've been absolutely swamped at work this week. I don't think I've ever been so stressed out as I have been, but luckily the week is almost over (at about 2pm on Saturday I can enjoy a reduced weekend). But enough complaining and more food!..."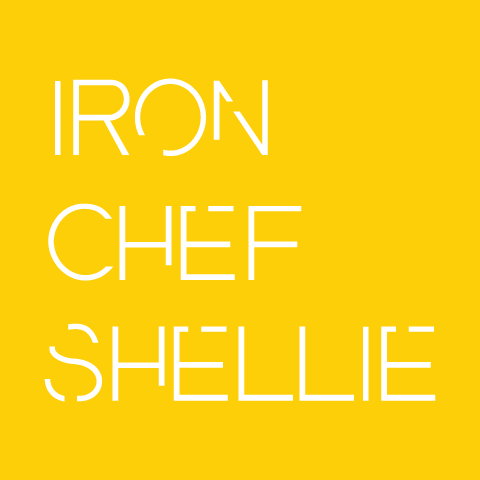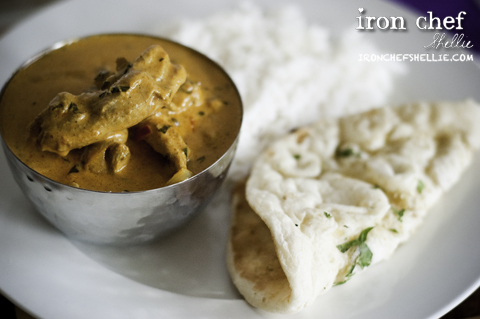 Jimmy's Butter Chicken
So I've dug out some pictures from months ago as I've been absolutely swamped at work this week. I don't think I've ever been so stressed out as I have been, but luckily the week is almost over (at about 2pm on Saturday I can enjoy a reduced weekend). But enough complaining and more food! … actually I won't stop with the complaining as we didn't really like this butter chicken recipe from Jimmy; Masterchef 2's curry king.
I first saw the recipe on Ellie's blog, and she seemed to like it. She did a good job of making it look really good (as usual!). I had told my friend Miss A I was going to make it and she said her mum had made it for family and it wasn't all that fantastic. She said it had too much onion and didn't seem as creamy as the butter chicken's we are used to.
So with hearing that, I halved the quantity of onions, but even then it still seemed like too much. I added a bit too much mintm so it was a bit minty, which wasn't overly a bad thing. But it was runny, and the flavours not exactly what we are used to.
Alas, I shall give plenty more attempts at finding the perfect butter chicken recipe; for now, the butter chicken in a bucket from Costco is our favourite.
Butter Chicken
Jimmy Seervai
140 g (1/2 cup) Greek-style yoghurt
3 cm piece ginger, peeled, finely grated
2 cloves garlic, crushed
2 tbsp garam masala
1 lemon, juiced
2 tbsp olive oil, plus extra, to grease
1/4 cup roughly chopped coriander, plus extra leaves, to serve
800 g chicken thigh fillets, cut into 3 cm-wide strips
2 tbsp ghee (clarified butter)
2 onions , thinly sliced
1 tsp ground turmeric
1 1/2 tbsp tomato paste
2 long red chillies, seeded, finely chopped
260 g (1 cup) passata (sieved pureed tomatoes)
300 ml pouring cream
1 bunch mint, leaves picked, finely chopped
Basmati rice and pappadams, to serve
1. Combine yoghurt, ginger, garlic, 1 tbsp garam masala, lemon juice, oil and half the coriander in a large bowl, then season with salt and pepper. Add chicken and toss to coat. Cover with plastic wrap and refrigerate for 3 hours.
2.Preheat a lightly greased barbecue or chargrill pan over medium-high heat. Remove chicken from marinade and cook, in 2 batches, turning for 6 minutes or until almost cooked through.
3. Heat ghee in a large saucepan over medium heat, add onions, turmeric, tomato paste, chillies and remaining garam masala, and cook, stirring, for 5 minutes or until onions are soft. Add passata and cook for 5 minutes or until thickened slightly. Reduce heat to low, add cream, mint and remaining coriander, and cook, stirring, for 2 minutes. Add chicken and simmer, stirring occasionally, for 15 minutes or until sauce thickens. Scatter with extra coriander and serve with rice and pappadams.
Serves 4.
---
Like Like can lead to Love...
---
Also Recommended
No related photos.