Lord Of The Fries
"Lord of the Fries is somewhat of an institution in Melbourne. It started as a mobile food van travelling to festivals. Fans of the fries kept asking where they could buy their favorite fries during the week, which prompted them to open their first shop on the corner of Flinders and Elizabeth street in Melbourne's..."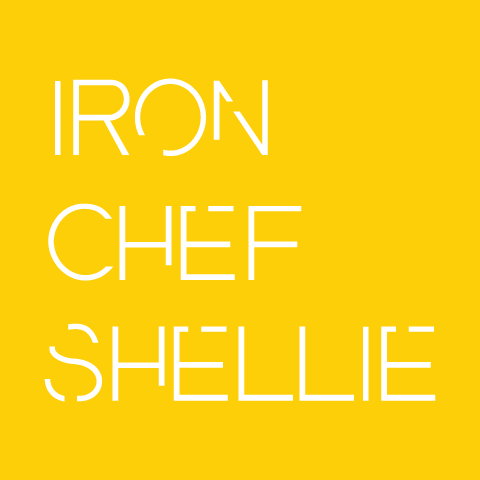 Lord Of The Fries
Lord of the Fries is somewhat of an institution in Melbourne.
It started as a mobile food van travelling to festivals. Fans of the fries kept asking where they could buy their favorite fries during the week, which prompted them to open their first shop on the corner of Flinders and Elizabeth street in Melbourne's CBD. Right outside the iconic Flinders Street Station, it's a great spot for those ending their boozy nights, and wanting a snack. However, it's such a popular food vendor, they have recently expanded to be inside Flinders Street Station, Melbourne Central and Chadstone Shopping Centre.
Lord of the Fries was also voted Victorian winner for favorite vegetarian/vegan restaurant in the 2010 Lifestyle Food Channel's I Love Food Awards. Their "Big Mark Burger" also took out best vegetarian burger in Australia by PETA in 2009, and it it has also been awarded best burger and best value by Aduki Independent Press at the 2010 awards.
I had no idea Lord of the Fries was 100% vegetarian. I didn't really know what all the hype was about, until it recently opened at my local shopping centre, Chadstone. I'd always walked past the iconic shop in the CBD, but finally got to give them a go thanks to Keep Left PR.
I got sent out this VIP card to sample all the sauces for each month with some of their delicious fries. The sauce for each month is represented by a different country and their national holidays:
January – Aussie; Australia Day
February – Asia; Chinese New Year
March – (N/A)
April – Thai; Songkran Festival (Traditional Thai New Year)
May – African; Worker's Day
June – Italian; Republic Day
July – Belgian; National Holiday (Leopold of Saxe-Coburg-Saalfeld takes the oath as first king)
August – Indian; Independence Day
September – Mexican; Independence Day
October – French Canadian; Thanksgiving
November – American; Thanksgiving
December – International; Festivus
I started with the December sauce; Festivus. For those of you, like me that love Seinfeld, you will be familar with Festivus. It was created by George's dad, and is celebrated on the 23rd of December. Instead of a Christmas tree, there is the 'Festivus Pole', a bare aluminum pole. Traditions of Festivus include the 'Airing of Grievances' and the 'Feasts of Strength', and labelling of easily explainable events as 'Festivus Mircales'. It consists of lashing out at others and the world about how one has been disappointed in the past year.
It's a great name for a sauce in December, as it covers Christmas, Hanukkah, or however you choose to celebrate this festive season.
The sauce is a delicious creamy mayonnaise with a green peppercorn twist. The peppercorns aren't hard and crunchy like I expected them to be, but soft and subtle. Best news, it's gluten free too!
Since they are 100% vegetarian, doesn't mean you can only get fries. Also on offer is onion rings, nuggets made with mock chicken, pies and burgers.
We tried the Lord's burger which had a mock chicken patty, belgian mayo, mustard, lettuce, cheese on a bun; and it was delicious! I think it was really the fresh bread and the mustard that made it fantastic. I wouldn't hesitate to go back and try the other burgers and mock meats available.
The fries themselves are made fresh (not frozen) from 100% Australian potatoes. The potatoes used are seasonal, so they will vary in colour and consistency at different times of the year. All ingredients are 100% vegetarian, with plenty of variety for vegetarians and vegans to pig out on. The fries are cooked twice ensuring they are crispier. They are first cooked at a lower temperature to seal the potatoes and lock the grease out. The second stage of cooking is called 'snap-frying', is at a higher temperature to create a fry that is crisp on the outside and soft in the middle.
The skins are left on, which I loved. It makes for a much healthier chip, and helps to preserve the nutrients in the potato. They are fried in a high quality sunflower oil blended with cottonseed oil. that is cleaned and filtered daily.
Upon my first visit, they weren't the best to be honest. I didn't think much of them, but my friend Miss A said she had had them before and they were much better. This prompted a second visit, and the chips were muuuuuch better.
You can pop by just for some fries to keep you going, or grab a meal deal or much box.
Lord of the Fries has been certified Kosher by Rabbi Meir Rabi on behalf of 'It's Kosher'. They have also been certified Halal by Hajj Mohamed El-Mouelhy on behalf of 'Halal Certification Authority – Australia'.
For more information head over to www.lordofthefries.com.au
Iron Chef Shellie sampled Lord of the Fries thanks to Gillian at Keep Left PR and Lord of the Fries Chadstone.
---
Like Like can lead to Love...
---
Also Recommended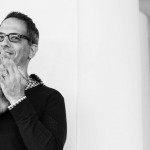 Interview with Yotam Ottolenghi