Product Review: Goldfields Pork
"When Daniel from Goldfields Pork contacted me about trying some pork, I umm-ed and ahh-ed for a while. I sent him back a few questions about the wee little piggies and their welfare, as after seeing Food Inc. I'm more concerned where and how my food is produced. This is the reply I got: Here's..."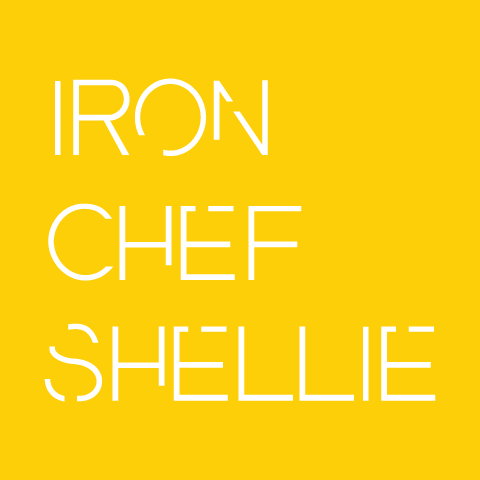 Product Review: Goldfields Pork
When Daniel from Goldfields Pork contacted me about trying some pork, I umm-ed and ahh-ed for a while. I sent him back a few questions about the wee little piggies and their welfare, as after seeing Food Inc. I'm more concerned where and how my food is produced. This is the reply I got:
Here's some info about our pork:

– Genetics : Our pigs are Cefn genetics. The breeding lines are mainly Landrace boar over Large White sows, some being the opposite. The terminal line is based on Belgium Landrace which has high level muscling and low fat levels.

– Liquid fed: Our liquid feed system is quite unique and delivers demonstrated benefits including:
Higher moisture retention – improving taste and texture of our pork & lower salmonella counts

– Consistent: As we have a closed herd (no pigs in or out throughout breeding process), and all pigs are of the same genetics and experience the same upbringing, we are able to deliver remarkable consistency in our pork quality.

– Welfare: Our farm has the best practicable systems available to us in place. We don't believe that we as humans should be kept in the Dark Ages in regards to our living environment and we extend this belief to our pigs. The welfare of the pigs is much better achieved in modified environments. Our excellent on farm production results indicate that our pigs are extremely well cared for in the environment they are kept in. (We recently invited RSPCA representatives to tour our facility and received glowing feedback. An article and report reflecting this will be posted on our website in coming weeks).
I umm-ed and ahh-ed a little more, as I don't usually cook with pork. I use pork mince often enough, but haven't dabbled by cooking pork chops, or roast pork. So I thought I'd do us all a favour and get some more pork on my fork!
The first dish I made was a pork penang curry. Sure it doesn't look as creamy as usual, but it was a rescued disaster. I had used some store bought red curry paste but put in waaaaay too much. It was mega salty and I was going to throw it all out. But Hamsley said don't throw out the pork!! So after beating myself up, I just added more coconut cream, and dulled down the saltiness. Turned into a delicious curry, and the pork was saved. All I could hear from Hamsley was "omg! This pork is so good!!"
The latest Donna Hay magazine inspired another recipe to try the pork with. These sticky pork fillets with shiitake mushrooms had interesting flavour combinations. Baked in baking paper, it was easy enough to just leave in the oven and get on with life. I never knew you could cook a whole pork meal so easily! It wasn't really out favourite dish, but once again, Hamsley exclaimed how good the pork was! (Please bare in mind I'm usually prodding him to hear what he thinks. I know something is very (or bad!) if he voices his opinion on his own).
The final dish to finish of my pork was this teriyaki pork with grilled pineapple…..mmmmmm pineapple. Yes, yes, I know, pork and apple are the two that go together like Thelma & Louise; but pork and pineapple should not be under estimated! The pork was the real hero in this dish.
Recipes will be posted later on if you are interested.
The pork really is more tastier and juicer than other pork I've had from the supermarket. It's made me realise how versatile pork is too, and the many flavour that can go with it.
Goldfields Pork is based in North Central Victoria. They are a family owned business which has been in operation for over 3 decades. For a while now, they have sold strictly only to wholesalers/agents etc, but have recently recognised demand for high quality product which can be sourced direct from the farm and delivered straight to the dinner table.
Premium pork packs are now for sale online. The pork is vacuum sealed, so that is can be stored for 2-3 weeks in the fridge before freezing is required. This is fantastic if you order loads of Goldfields pork even when you don't have the freezer space. I'm keen to get my hands on some of their spare ribs sometime soon!
For more information or to purchase Goldfield Pork head to: goldfieldspork.com.au
Iron Chef Shellie sampled Goldfields Pork thanks to Daniel from Goldfield Pork.
---
Like Like can lead to Love...
---
Also Recommended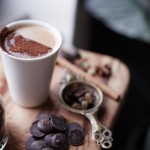 Fresh Winter Food Ideas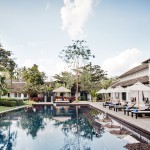 Sofitel Luang Prabang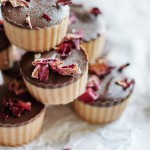 Chocolate Peanut Butter Cups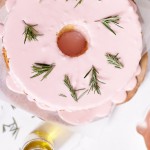 Chiffon Cake with Olive Oils from Spain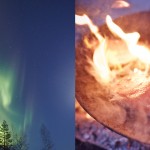 Scandinavian Arctic Gourmet Tour