Product Review: Bondi Chai + Giveaway
"Ever since I started liking chai, the name Bondi Chai has been mentioned many times. Figuring it was only something limited to Sydney people, I moved on with my life. I should have just taken 2 seconds to look at their website to see that they are stocked nationwide! Bondi Chai is Australian's only Gold..."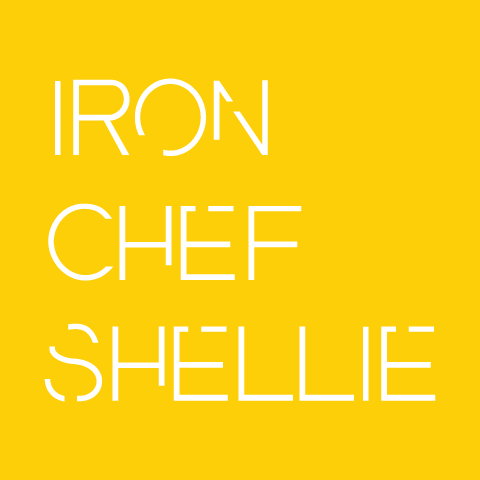 Product Review: Bondi Chai + Giveaway
Ever since I started liking chai, the name Bondi Chai has been mentioned many times. Figuring it was only something limited to Sydney people, I moved on with my life. I should have just taken 2 seconds to look at their website to see that they are stocked nationwide!
Bondi Chai is Australian's only Gold Medal chai latte. It has won 4 gold medals (2 at both the 2008 and 2009 Royal Hobart Fine Food Awards).
It is a genuinely all-Australian product: made in Australia; using virtually all Australian ingredients; to an Australian-developed recipe; by a 100% Australian-owned, privately held company.
Recently Martin offered to send me some to try out. He also provided me with a few recipes so I could see how versatile the chai is. Loving to drink chai, I'd never thought of cooking with it.
There are two flavours in the Bondi Chai range: Vanilla Honey as well as the Club Cinnamon. They are very easy to make, all you need is 2 teaspoons of the chai, and water or milk. You can even make it in the microwave! I used the steaming wand of our little coffee machine to make chai lattes of each flavour.
Is very smooth and easy to drink. With the lovely hint of honey some people have even likened the flavour to egg nog or "liquid donuts". It is a more subtle chai than the Club Cinnamon, but I still really enjoyed it, despite my current cinnamon addiction. I really liked the creamy vanilla flavour and the soft bite of the honey. It would be perfect to drink just before bed.
Is closer to the "chai masala" flavour with stronger spices than the Vanilla Honey. The cinnamon is not overpowering, it's just perfect for sitting back and relaxing on a rainy day (or sunny one!). This would go great with an apple tea cake or high tea, with all the trimmings.
I thought I'd prefer the cinnamon flavour, but to be honest, I can't pick between the two which is my favourite, they are both so good. You don't even need to add honey for extra sweetness, the blends are perfect on their own.
Bondi Chai is gluten free and halal certified. It is made with skim milk powder as well as whey powder (which are both dairy products). I made mine with soy milk, but you can also use rice milk or normal milk as well. The best part? It's 99% fat free when you make it with skim milk, so you don't have to feel bad about drinking such a great product!
Now to the cooking with chai! I tried out the apple and cinnamon tarts. Loving anything apple and cinnamon this was a no-brainer for me. I did cheat and use pre-made pastry tart shells, but it was so easy to make. The taste was just gorgeous, who knew you could make cinnamon chai custard? Hamsley even liked them, and he isn't a chai person. We did top them with a scoop of vanilla ice-cream instead of cream. I think I'll make more tonight with the leftover pastry shells, and enjoy a cuppa chai with them.
Warm Apple Tart set in Club Cinnamon Bondi Chai Custard
Makes 6-8 tartlets or one 22cm tart
Apple Tart
6-8 apple (Granny Smith variety), peeled, cored and quartered or sliced
2 sheets puff pastry
1 tablespoon of ground hazelnuts
1 tablespoon of sultanas
1 lemon, grated zest
2 table spoons of apricot jam, thinned down with a little water
Custard
150ml milk
100ml cream
20g flour
2 whole eggs
30g Club Cinnamon Bondi Chai
50g sugar
Tip of a knife of salt
Serve it with:
100ml cream, whipped
Cinnamon sugar (1 part cinnamon to 2 part sugar)
1. To make the custard dissolve the Club Cinnamon Bondi Chai and flour into the milk, then add the eggs, sugar, salt and cream. Mix well.
2. Line the buttered tart mould(s) with the puff pastry and sprinkle the ground hazelnuts, sultanas and the grated lemon zest into the base(s).
3. Arrange the apple slices on top and cover with the custard.
4. Pre-heat oven to 180ºC and bake for 30 to 40 minutes until golden and crisp (best results are obtained by using oven with a good "below" heat source).
5. Take out of the mould(s) and allow the tart(s) to cool down to room temperature.
6. Brush the apricot jam over the surface, cut tart into even wedges and garnish with whipped cream and dust with the cinnamon sugar.
7. Serve at room temperature (avoid refrigerating if possible).
Another simple recipe to try with your Bondi Chai:
Bondi Chai Ice-Cream
Dissolve 3 dessert spons (30g) of your favorite Bondi Chai flavour in a saucepan with a little warm water. Render down until the mixture becomes a thick syrup. Fold into your ice cream mix before freezing. For adults you can blend with Baileys or Kahlua.
More recipes can be found at: http://www.bondichai.com.au/recipes.html
Bondi Chai is sold around Australia (in cafes and discerning retailers) and in a number of countries overseas – including India itself! To find your local Bondi Chai stockist, head over to: http://www.bondichai.com.au/buy.html
Already a fan of Bondi Chai? Become a fan on their facebook page!
Martin from Bondi Chai has kindly offered to send a couple of packs of the Vanilla Honey and Club Cinnamon chai, as well as one of their beautiful latte glasses. Martin will happily post to anywhere in Australia (sorry international readers). This prize is valued at $60!
So leave a comment below, but make sure you leave a contact email or link to your blog so we can contact you if you've won!
(Competition closes Thursday September 30 2010, winner drawn at random and announced on Friday October 1, 2010. Winners will be announced on Iron Chef Shellie and contacted privately to arrange delivery of this awesome prize.)
Iron Chef Shellie sampled Bondi Chai thanks to Martin Buggy from Bondi Chai.
---
Like Like can lead to Love...
---
Also Recommended
No related photos.