Taste Festival 2009
"First of all, thanks to everyone who has been leaving comments, I will reply to them ASAP, I've just been a bit preoccupied the last few days. Second of all, this post is epic. I suggest you go make yourself a cuppa tea, a sandwich or something, cos it's probably my longest post ever! This..."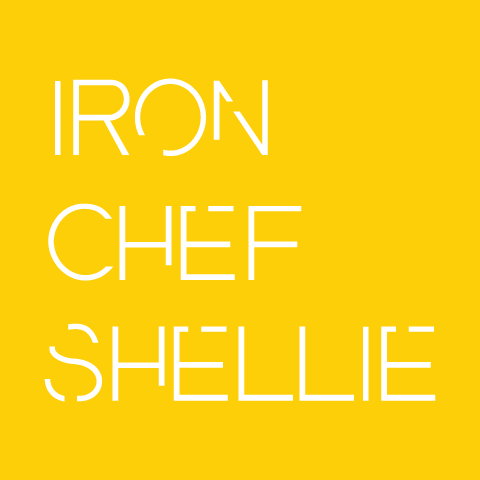 Taste Festival 2009
First of all, thanks to everyone who has been leaving comments, I will reply to them ASAP, I've just been a bit preoccupied the last few days.
Second of all, this post is epic. I suggest you go make yourself a cuppa tea, a sandwich or something, cos it's probably my longest post ever!
This weekend was a very Taste-y weekend. Every year, Melbourne's top restaurants, chefs and producers come together, giving the public a great opportunity to sample the best of the best.
We had bought tickets to the Sunday session, but Rilsta from My Food Trail had smsed me on the Friday saying SBS Food were running a competition on Twitter, giving away media passes to the Saturday session. Luckily, we both won a pass and could bring along a friend. It was great finally meeting Rilsta after leaving comments on eachother's blogs for so long! She is just as nice in person as she is on her blog, and I can't wait to slowly eat Melbourne with her.
So my review will span over the Saturday and Sunday lunch sessions. I didn't eat EVERY dish photographed; luckily I had some friends to help me eat them. The posting of the dishes are not in order of consumption, but please do enjoy!
A very special thanks to my friend Elmer who came along too with his awesome camera. I am using a combination of my photos and his photos. To check out more of Elmer's photography, check out his Flickr.
No shortage of celebrity chefs around the place promoting their restaurants. I managed to get George to sign my Press Club cookbook so I was happy. If you are a chef groupie like me, you would appreciate having such talent within such a short distance.
Silks
Steamed pork & prawn sui mai (8 crowns)
The currency of the festival is "Crowns". $1 = 1 Crown, and all the restaurants, and most vendors accept this as payment.
First dish of the festival for me was the sui mai from Silks. I am a true lover of sui mai at yum cha, so this was something I really wanted to try, since Silks is a fancy pants Chinese restaurant. They were pretty good, taste just like yum cha with chunky pieces of prawn. Worth $2 each? I think not.
Fifteen
Slow roasted 'Berkshire' pork belly. 'In the style of porchetta' with lentil du puy, & salsa verde (10 crowns)
Rilsta and her friend Lauren went for the pork belly and we all had a sample. It was a bit salty, but the salsa verde really helped to balance out the flavours really nicely. Not something I would have usually gone for, but a pleasant surprise.
Movida
Braised beef with Spanish paprika, saffron & potatoes (12 crowns)
This was pretty good as well, the spicyness of the paprika really coming through with the delicious tender beef. It reminded me a bit of osso bucco. The mash potato being the perfect accompaniment to this hearty, comfort food.
Hellenic Republic
Saganaki with peppered figs (10 crowns)
Tristan chose this dish, and our first reaction was, "oh it looks like a pancake!"
It was a bit of everything; sweet from the syrup, savoury from the cheese, spicy from the peppered figs. The cheese was quite hard, so you could pick it up and eat it like a slice of pizza.
Hellenic Republic – Lamb Souvlaki (12 crowns)
Maha – Lamb Kustilji: crisp lamb ribs, roast nuts & spices, lemon & yoghurt (12 crowns)
The boys enjoyed a souvlaki and lamb ribs. I've had the souvlaki before, so I decided I'd go for something different, but damn them ribs looked tasty!
The Press Club
A bar tender makes 'A taste of liquorice & sloe berry' cocktail (10 crowns)
Spring Bay half scallops with tarama (10 crowns)
Rilsta and Lauren shared the scallops, from memory, they weren't too bad either!
Maha – Turkish Delight filled doughnuts, with pine nut sugar & rosewater honey (8 crowns)
Circa The Prince – Chocolate honeycomb & salted caramel crunch (8 crowns)
I had the doughnuts last year and they were amazing! We watched them being made by Shane Delia, the head chef of Maha in the Taste Kitchen. An interesting fact, the restaurant is named after his wife, Maha.
Alex said the chocolate honeycomb concoction was the best dish of the day. It smelt phenomenal too!
Jacques Reymond
Tempura of quail breast, tajine flavours, whipped Persian fetta (12 crowns)
Tristan also picked this dish. His reasoning being, "you can't get this at KFC!". I had to agree with him, and well I have been wanting to try a dish my Jacques Reymond since Masterchef. We spent some time debating what the black stuff was, I thought it was rice, Tristan suggested a type of lentil. Turns out, I was right and it was black rice! A gorgeous crispy tempura skin, and divine flavours.
Jacques Reymond
Martini of bittersweet chocolate, expresso jelly, bourban vanilla chantilly (10 crowns)
Seared Hevrey Bay scallops, Thai style Sher Wagyu beef, crispy Asian salad (12 crowns)
Elmer had these, he said the martini was pretty good, but the scallops were nothing really special. Only typing this up do I realise we tried all three dishes by Jacques Reymond.
The Boathouse
Falafel with sour frumenty, yoghurt & coriander (10 crowns)
I decided to try a dish from The Boathouse, since Gary Mehigan wowed us all on Masterchef.
My first reaction was, this was a very generous serve compared to most of the other dishes. It was pretty good, it was my first dish of the day and I struggled to finish it. Creamy yoghurt went well with the falafel and spices.
The Boathouse
Beef, stout & onion pie floater (12 crowns)
Hamish had this one, and went and thanked Gary for the excellent pie afterwards, so it must have been good. I believe it was his favorite dish of the festival, and with a glass of White Rabbit beer, I wouldn't blame him.
The Court House
Confit duck baked in puff pastry, acommpanied by a tomato fondue (12 crowns)
I'll be honest; it was the idea of a tomato fondue that sucked me into trying this one. It was just supberb. One of my favorite dishes of the festival, and it doesn't sound pretentious at all *wink*
The duck just simply melted in your mouth, the cripy puff pastry with the tomato fondue really made everything work.
Nobu
Pork belly with spicy miso (12 crowns)
Black cod with miso (16 crowns)
I didn't sample these; Elmer's friend Alex enjoyed them though. The black cod was the most expensive dish at the festival at 16 crowns.
Verge
Milk chocolate delice, coconut & basil, salted caramel popcorn (10 crowns)
This one got plenty of attention when I was bringing it back to the table. Lots of "oooo, what's that?" and "oooo, where did you get that from?"
Yes, it was as good as it looks. Who knew basil and chocolate would go so well together? The salted caramel popcorn worked really well as well.
The Brasserie by Phillipe Mouchel – Dark Chocolate mousse finished with a caramel ganache with a hint of sald, served with an anglaise sauce flavoured with Tonka bean (10 crowns)
Botanical – Botanical wagyu burger (10 crowns)
The chocolate mousse was hands down the most interesting mousse I've ever had. I'm not sure what tonka bean is, but it works damn fine with chocolate and caramel let me tell you that!
The wagyu burger looks a little different to last year's, didn't get any feedback on this one.
This is the first I have heard of Sisko Chocolates, but just look at them! Such works of art, makes my chocolate christmas tree look like rubbish!
The Jacques Reymond counter looking very nice.
Wine classes this year cost 6 crowns!! Last year they were free.
Green & Blacks were smart and had a chocolate fountain at their stall. Tell me who went and didn't dip a marshmallow in there… or see the guy at the PAMA stand with the awesome moustache?
Shane Delia, head chef from Maha in the Taste Kitchen showing us how to make those turkish delight doughnuts. Gary Mehigan, one of the chefs who was the unwelcome comic relief.
Some of the many stands at the festival. We sampled wine from De Bortoli, although the guy would fill up our glass half way… a very generous sample!
EVERY festival that Baby Cakes are at I ALWAYS buy something to take home. Not only do they look cute but they are SO SO good. Never dry, always moist and loaded with flavour. They also had macarons this time, and let me just say, you have not lived until you have had a gingerbread flavoured macaron.
---
Like Like can lead to Love...
---
Also Recommended
No related photos.