Chicken Parma with Sweet Potato Chips
"Mid week cooking this week was resulted in cooking parma. Didn't have a recipe, so it was a bit of an improvisation, turned out very well, didn't have that fatty pub-parma taste either! I was a bit upset with myself because I should have had a beer for my boyfriend… you can't have a parma..."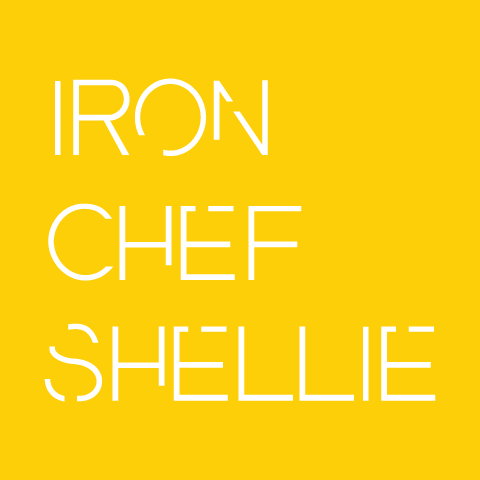 Chicken Parma with Sweet Potato Chips
Mid week cooking this week was resulted in cooking parma. Didn't have a recipe, so it was a bit of an improvisation, turned out very well, didn't have that fatty pub-parma taste either! I was a bit upset with myself because I should have had a beer for my boyfriend… you can't have a parma without a beer!
Mum loved the fact that it was such a cheap meal. She must have bought the biggest chicken breasts ever. I'm talking the Pamela Anderson of chickens, we only used 2 chicken breasts between the 4 of us, and we were all full at the end of it!
Since I didn't really have a recipe, I'll try to remember what i did!
To make the schnitzel:
1. Pound the chicken with a meat pounder
2. Coat the chicken in flour
3. Then coat the chicken in whisked egg
4. Coat the chicken in mix of: bread crumbs, parmesan cheese, salt & pepper.
5. Fry in oil and drain on paper towel
To make the parma:
1. Take your schnitzel, and place it on a baking tray
2. Spoon over some warm tomato pasta sauce (homemade or bottled. Leggo's have a parma sauce)
3. Place a slice of ham on top of the sauce
4. Top with mozzarella and parmesan cheese and put in the oven or under the grill until the cheese melts.
To Serve:
Whatever takes your fancy: chips, salad, mash potato, or pasta
Eh Voila! Bon Appétit!
---
Like Like can lead to Love...
---
Also Recommended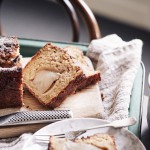 Grounded Pleasures Chai Poached Pear Loaf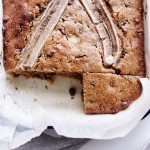 Banana Chocolate Cake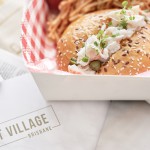 Lobster Rolls Inspired By Peters Square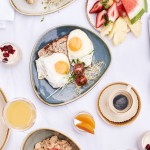 Barossa Valley Getaway
---
Shellie Froidevaux
All content on this site by Shellie Froidevaux, otherwise known as Iron Chef Shellie. Her skills include food styling in her kitchen studio, lifestyle and travel photography across Australia, restaurant photography on location, styling and shooting social media for her clients, recipe development with love and photography workshops for people with discerning tastes :)
---
Copyright Please
All images and content on this site are protected by copyright. Written permission is required from the author if you wish to use any material anywhere on this website. Please be nice, please respect my creative work and hard work.
&copy 2015 Shellie Froidevaux.